---
Seahook Charters
Fishing, Whale Watching, and Photography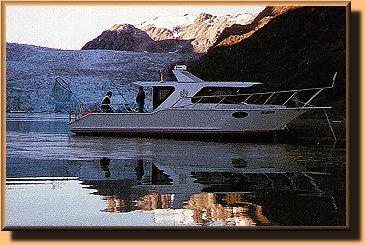 The M/V "SEAHOOK" contains the latest marine electronics and safety equipment, as well as experienced Coast Guard licensed skippers to provide you with a safe memorable voyage during your visit to beautiful Southeast Alaska.

Many choices are available including:

Fishing


Scuba Diving


Whale Watching


Wildlife Viewing


Cruising Southeast

(All pages are optimized for 800 x 600 format - Most images can be clicked for larger size)
---

FISHING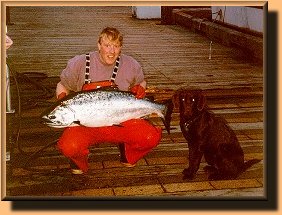 This region provides fishermen with the opportunity to troll for king and silver salmon and drift-fish for 15-100+ pound halibut.

During late summer and early fall stream fishing is excellent. You can look forward to catching several of the many species of trout that thrive in Southeast.

These include: dolly varden, cutthroat, rainbow, steelhead, and an occasional brook trout.



---

SCUBA DIVING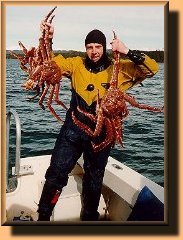 There is an abundance of crab (king, dungeness, & tanner), scallops, abalone, and even sea cucumbers available to the hungry scuba diver.
Occasionally during a dive, we will run into curious and playful sealions. Their gracefulness makes a diver feel like they are moving in slow motion. On the other hand, the average diver is not accustomed to such a visit. Keep in mind that everything looks 25% larger underwater!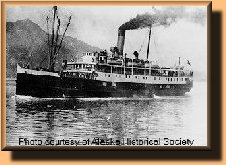 There are numerous shipwrecks to be explored in the nearby bays, inlets, and passageways of our beautiful Alaskan waters including:

"Princess Sophia" [Click to view larger image]
"State of California"
"Princess Kathleen"
"Clara Nevada"

For more information, please go to our SCUBA ADVENTURES PAGE!


---

WHALE WATCHING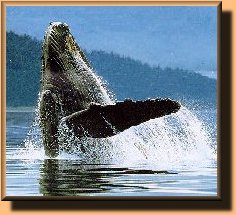 Humpback whales can be found almost everywhere in Southeast including right off the deck of the lodge.

During certain times of the year visitors will get a chance to see some of them breach right out of the water.

The M/V "SEAHOOK" is equipped to bring photographers close enough for excellent pictures, while remaining at a safe distance from the whales.




---

WILDLIFE VIEWING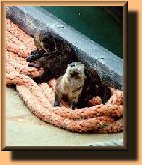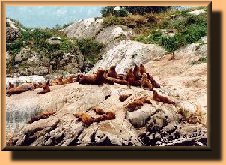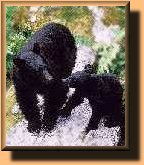 Aboard the M/V "SEAHOOK", everyone can view the many types of wildlife available in Southeast Alaska including: whales, eagles, black and brown bears, mountain goats, deer, otter, moose, and wolves.
Visitors, photographers, and sea kayakers all can expect to see many sea mammals such as: humpback whales, seals, porpoises, seal lions, and killer whales.
---

OR JUST TAKING A CRUISE. . .


Aboard the 33' twin diesel engine M/V "SEAHOOK", comfortable cabin and full galley provide delicious meals featuring crab, salmon, halibut, shrimp, and other local delicacies.
The scenery in the area of your charter is remote, beautiful, and full of wildlife. Glaciers, icebergs, waterfalls, and primitive wilderness forests are also part of this famous archipelago.
These areas are favorites for photographers and naturalists as tidewater glaciers, sea lions, seals, whales, and birds are in abundance.
Glacier Bay National Monument and Tracy Arm are located within seventy miles of Juneau.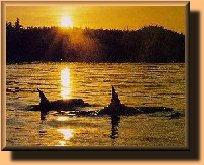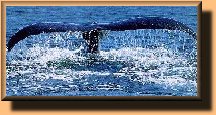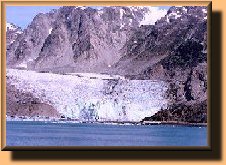 ---
Seahook Charters
PO Box 32644
Juneau, AK 99803-2644
(907) 723-9242
E-Mail
---
These are valid search words for this site:

Alaska, alaska fishing, alaska fishing guides, fishing in alaska, guiding, naui, scuba diving, alaska scuba diving, adventure, alaska adventures, wilderness, mountain, mountains, alpine, steelhead fishing in alaska, rainbow trout fishing in alaska, dolly varden fishing in alaska, trout, ducks, geese, whale watching, whale watching in alaska, photography, alaska photography, wildlife, wildlife photography, outdoor, outdoor recreation, outdoors, travel, seal, sealion, canoe, canoeing, paddling, whitewater rafting, riverboat, running alaska rivers, alaska outfitter, alaska rainforest, southeast alaska adventures, guide, guides, guiding, alaska, alaskan, southeast, juneau, ak, seahook charters, charter, seahook, kayak, kayaker, kayaking, sea kayaking, photography, wildlife, lodge, lodging, dive, dives, diving, scuba, scuba diving in alaska, brown bears, black bears, bear, charter, charters, chartering, fish, fishing, deer, wolf, wolves, halibut, halibut fishing in alaska, halibut fishing, salmon, salmon fishing, salmon fishing in alaska, trout fishing, freshwater, freshwater fishing, stream fishing, stream fishing in alaska, glaciers, glacier bay, trips to glacier bay, tracy arm, fjords terror, tracy arm cruises, cruises, humpback, humpback whale, whales, killer, killer whale, killer whales, orca, orcas, sealion, sealions, travel information, alaska travel, seahook, shawn, shawn hooton, larry, larry hooton, shane, shane hooton